50% OFF ENTIRE ORDER *
VALID UNTIL : 5 July. 2017
5-Days Plan of Australia
No overages, flat fee of $7.55 per day.
Don't MISS the Special Offer !
Limited time 50% offer and Coupon A & Coupon B
Original 5-Days price is $37.75
After special offer discount, just $12.90
Just $2.58 per day!
This calculation applies to other devices. Scroll down to see more Europe Travel WiFi.
---
Check out what they say about their experiences!
Haley

"One thing that is keeping me together with the group, since I don't have a phone here in Korea, I don't have a SIM card or anything..."

Source: Haley Dasovich

Luke

"Really handy when you're travelling. You don't need to get SIM card just throw in a bag Sabrina and I can both connect our phones to it..."

Source: Luke Martin

Jordan

"When you are travelling and you don't have access to wifi, when you're out and about only when you get home, this is awesome..."

Source: Travellight
Regular Price : $
7.55 /Day
Limited Discount :
50% off
Special Price :$
3.78 /Day


Limited Discount 50% VALID UNTIL :5 Jul. 2017
※1000MB of high speed 4G LTE/Day
※Connect up to 10 devices at a time
※Working time about 10 hours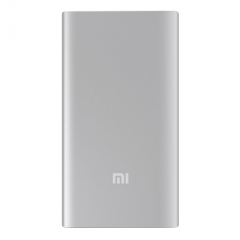 Regular Price : $
0.99 /Day


※Capacity: 16000mAh
※Weight 350g
※Dimension:145 x 60.4 x 22mm48735
Valid until 5 Jul. 2017. Enter iVideo latest coupon code to redeem $3 for pocket WiFi rental!
Coupon Code: AJZZZZQXIJOSQFMW

Step1: Register as a member

Step2: Enter Promo Code
※Only can redeem once with each account. Coupon is only valid for pocket WiFi rental.
Offer valid until 5 Jul. 2017. DO NOT MISS IT!!
How to Claim:
1.Go to iVideo page.
2.Click HERE to copy "Promo Code".
3.Click Enter Promo Code" and paste it.
Note:
Promo Code could be used only ONCE for ONE member ID.
This coupon can be combined with any other Offers!!
| | | | |
| --- | --- | --- | --- |
| Discover the freedom of traveling abroad with unlimited Internet access. | Create your own WiFi NETWORK hotspot, connect up to 10 devices. | Enter the default SSID and WiFi-Key labeled on the pocket wifi router, then connect to the world. | Easy to pickup & return. Airport or your hotel. |
If you would like to collect your WiFi package at your desired address, please submit the booking at least 4 days in advance of the rental start date.

For return,be sure to use the return envelope that we have provided, then drop off any nearby mailbox. Mailbox could be easily found at many street corners and the airports. If the attached prepaid envelope, you are required to buy a new one or send it back at your cost.

Notice: If you choose to pick up in an airport post office please be aware of hours of operation.